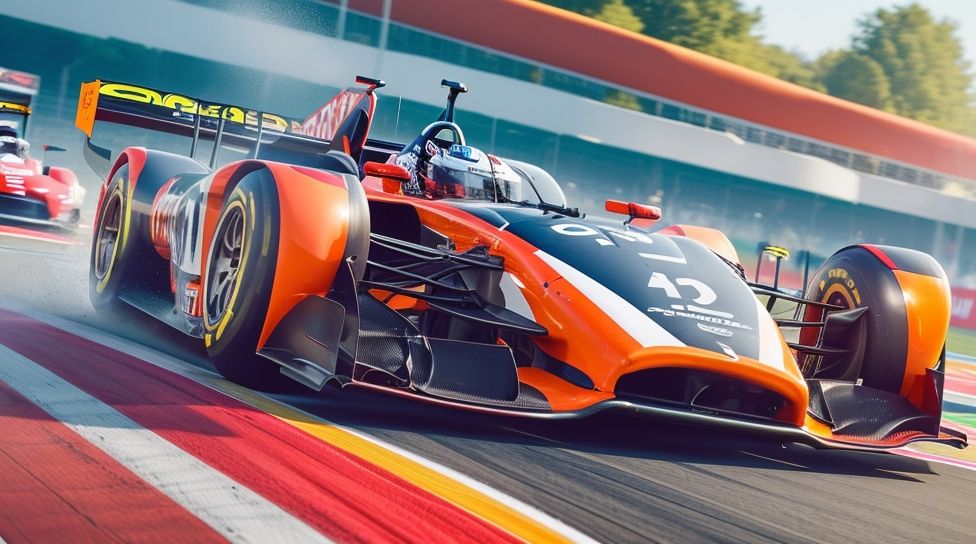 Motorsport is a thrilling and adrenaline-fueled world that captures the hearts of many. For those who aspire to be a part of it, here are some top tips to help you get started on your motorsport journey.
Passion is the key ingredient to success in this high-octane industry. Fuel your determination by immersing yourself in all things motorsport – watch races, read books and articles, and engage with fellow enthusiasts. The more you learn and understand about the industry, the better equipped you will be to pursue your dreams.
While passion may ignite the fire, practical experience will fuel it further. Find opportunities to get behind the wheel and practice your driving skills. Join local racing clubs or attend driving schools to gain valuable track time and improve your techniques. Remember, every lap counts towards enhancing your abilities.
Networking plays a vital role in establishing yourself in the motorsport community. Attend events such as races, conferences, and seminars to meet industry professionals and make connections. Building relationships can open doors to potential sponsorships or even employment opportunities within racing teams.
It's crucial to have a clear path towards your desired motorsport discipline. Research various categories like Formula One, rally racing, or endurance racing, and understand the specific requirements for each. Determine where your skills align best and target that particular field with focused efforts.
As with any competitive sport, physical fitness is essential in motorsport too. Develop an exercise routine that includes cardio training for stamina and strength training for optimal control of the vehicle. Remember that a fit driver can maintain concentration for longer periods during intense races.
Lastly, never underestimate the power of perseverance. Motorsport is a challenging field that requires resilience and determination. Accept setbacks as learning opportunities rather than failures and keep pushing forward towards your goals. With persistence, dedication, and a strong work ethic, you can make your mark in this exhilarating world.
So grab hold of these top tips and embark on your motorsport journey with passion, practical experience, networking, specialization, fitness, and perseverance. Get ready to rev your engines and chase the adrenaline rush that only motorsport can provide. Get ready to embrace the exhilarating world of Motorsport, where even the sound of engines can send chills down your spine and the smell of burning rubber becomes your addictive fragrance.
Overview of Motorsport
Motorsport is an exhilarating and high-octane world where speed and precision take center stage. From the adrenaline-fueled tracks to the cutting-edge technology, this sport attracts enthusiasts from around the globe. If you've ever wondered about the ins and outs of this thrilling industry, look no further. Here are five key points that paint a vivid picture of motorsport.
1. Heart-pounding action: Motorsport offers a spectacle like no other, with roaring engines and nail-biting overtakes that keep spectators on the edge of their seats.
2. Diverse range of disciplines: From Formula 1 to rally racing, motorsport encompasses a vast array of disciplines that cater to every preference, ensuring there's something for everyone.
3. Remarkable engineering feats: The world of motorsport is a hub for innovation and technological advancements, pushing boundaries in aerodynamics, engine performance, and safety measures.
4. Global community: With events taking place all over the world, motorsport unites people from different cultures and backgrounds who share a common passion for speed and competition.
5. Career opportunities abound: Motorsport offers various career paths beyond being a driver, including roles in engineering, mechanics, marketing, and management.
Additionally, it's worth noting that motorsport demands immense dedication not only from drivers but also from teams working behind the scenes to ensure seamless execution. Nurturing talent starts at grassroots levels through karting championships or junior formula series where young racers can showcase their skills. Whether you dream of becoming a professional driver or simply want to experience the thrill firsthand as a spectator or volunteer, motorsport welcomes all who share its unwavering passion for speed and competition.
Choosing the right motorsport discipline is like picking a romantic partner – you better hope they can handle your need for speed!
Choosing the Right Motorsport Discipline
Choosing the right motorsport discipline is crucial for aspiring racers. It requires careful consideration of various factors such as personal skills, interests, and available resources. Each discipline offers unique challenges and rewards, making it essential to find one that aligns with your strengths and ambitions.
Motocross, for instance, demands exceptional bike handling skills and a fearless attitude towards high-speed jumps and rough terrains. It attracts adrenaline junkies who thrive in intense off-road racing environments. On the other hand, Formula One racing requires precise driving techniques, sharp decision-making abilities, and relentless dedication to constant improvement. This discipline appeals to those with a passion for speed, engineering marvels, and the allure of glamorous global circuits.
Another option worth exploring is endurance racing. In this discipline, teams compete to cover extensive distances within a set time frame. Endurance races like the 24 Hours of Le Mans test drivers' stamina, consistency, and tactical prowess. Those who possess both physical endurance and mental resilience are drawn to this grueling yet highly rewarding form of motorsport.
For individuals seeking a more accessible entry point into motorsport, karting provides an excellent starting platform. Karting allows aspiring racers to develop fundamental racing skills such as braking techniques, cornering precision, and racecraft while maintaining affordability compared to other disciplines. Many professional racers began their careers in karting before transitioning to higher levels of competition.
Ultimately, choosing the right motorsport discipline involves understanding your own preferences and abilities. Consider factors such as the type of vehicles involved, track conditions, required skill sets, financial considerations, and career aspirations. With careful evaluation and research on different disciplines, you can embark on a motorsport journey that will ignite your passion for racing while pushing you towards excellence on and off the track.
Ready to burn rubber and some cash? Here's your roadmap to getting started in the high-octane world of motorsport.
Getting Started in Motorsport
Getting started in Motorsport involves understanding the key elements necessary for a successful entry into this thrilling and competitive arena. Here are four essential points to consider:
Developing a strong foundation: Building a solid knowledge base of motorsport regulations, techniques, and safety practices is crucial. Familiarize yourself with different racing disciplines and choose the one that aligns with your interests and skills.
Gaining practical experience: Participating in local karting events or joining racing clubs can provide invaluable hands-on experience. This helps to refine your driving skills, learn from experienced drivers, and begin building a network within the motorsport community.
Securing funding and sponsorship: Motorsport can be financially demanding. Seek sponsorship opportunities by showcasing your talent, dedication, and potential for success. Develop a compelling proposal highlighting the benefits sponsors can gain through their association with you.
Professional training and guidance: Enroll in reputable driving schools that offer expertise tailored to motorsport. Professional instructors can help enhance your driving technique, optimize race strategies, improve physical fitness, and provide guidance on advancing your career.
Additionally, it's essential to understand the importance of perseverance in this competitive field. Success may not come overnight; it requires commitment, determination, continuous learning, and adaptability to hone your skills further. By dedicating yourself to these principles, you can lay a solid foundation for an exciting journey into the fascinating world of motorsport.
Word Count: 234
Remember, when it comes to building your motorsport skills, nothing says 'I'm ready for the race' like accidentally setting your neighbor's garden shed on fire.
Building Your Motorsport Skills
Motorsport is an exhilarating sport that requires a unique set of skills to excel in. To build your motorsport skills, follow these easy steps:
Expand your knowledge: Stay updated with the latest trends, techniques, and regulations in motorsport through online forums, publications, and attending live events.
Enhance your driving skills: Practice regularly on tracks or designated areas to improve your driving abilities. Focus on aspects like precision, control, and speed to become a more competent driver.
Learn from experienced professionals: Seek guidance from seasoned racers or driving instructors who can provide valuable insights and help you fine-tune your techniques.
Engage in physical training: Motorsport demands physical fitness to endure long races under demanding conditions. Incorporate exercises that enhance stamina, strength, flexibility, and reaction time into your routine.
Investing time and effort into building your motorsport skills will lay a solid foundation for your racing journey while increasing the chances of success in this dynamic field.
Finding sponsorship for your racing dreams can be tough, but hey, at least you'll have plenty of experience dodging rejection letters from potential sponsors!
Finding Sponsorship and Funding
Finding sponsorship and funding is a crucial step in venturing into the world of motorsport. It provides the financial backing necessary for racing enthusiasts to pursue their dreams on the track. Here are three key points to consider when seeking sponsorship and funding:
Building a strong personal brand is essential in attracting potential sponsors. Creating a professional portfolio that showcases your achievements, skills, and dedication to motorsport will help convince sponsors of your value as an ambassador for their brand.
Networking plays a vital role in finding the right sponsors. Attend industry events and races to connect with individuals and companies who share your passion for motorsport. Building genuine relationships and demonstrating your commitment to success can lead to fruitful partnerships.
Lastly, thinking outside the box when it comes to securing funding can be beneficial. Explore crowdfunding platforms or seek out local businesses that may be interested in supporting you as you embark on your motorsport journey.
In addition to these points, ensuring clear communication with potential sponsors is vital. Articulating how their support will benefit both parties is key in convincing them of the value of investing in your racing career.
By taking proactive steps towards finding sponsorship and funding, aspiring motorsport enthusiasts can increase their chances of turning their dreams into reality on the race track. Financial backing not only provides necessary resources but also opens doors to opportunities that propel careers forward and pave the way for success in this competitive industry.
Remember, it's not about who you know in the motorsport world, it's about who you offer free donuts to during pit stops.
Networking and Building Connections
Networking and building connections is crucial in the world of motorsport. It allows aspiring individuals to meet key professionals, gain valuable insights, and create opportunities for themselves. Developing a strong network can open doors to potential sponsorships, employment prospects, and even mentorship from industry leaders.
To start building your network, attending motorsport events is a must. These events bring together enthusiasts, professionals, and industry experts under one roof. Make an effort to introduce yourself to people and engage in meaningful conversations. Remember, networking is not just about collecting business cards; it's about creating genuine connections. Be confident, approachable, and show a genuine interest in others' work.
Utilizing social media platforms can also be highly effective in networking within the motorsport community. Joining relevant online groups or forums allows you to connect with like-minded individuals and industry professionals from around the world. Engaging in discussions, sharing your ideas, and seeking advice can help establish your presence within the community and potentially lead to fruitful connections.
Attending workshops or seminars focused on motorsport can provide valuable opportunities for networking as well. These events often feature presentations by industry experts who are willing to share their knowledge and experiences. Participating actively by asking thoughtful questions or contributing to panel discussions showcases your enthusiasm and passion for motorsport.
While connecting with established professionals is important, don't overlook the value of networking with fellow aspiring individuals. They may become future colleagues or collaborators in your journey towards success. Building relationships with peers can create a supportive environment where you can exchange ideas, share resources, and motivate each other to reach your goals.
In summary, networking and building connections play a vital role in entering the world of motorsport. Attending events, utilizing social media platforms, participating in workshops/seminars, and connecting with both established professionals and fellow enthusiasts are some practical ways to expand your network within this competitive industry. Embrace every opportunity that comes your way and remember that genuine connections can pave the way for a fulfilling and successful career in motorsport.
Warning: Success in motorsport may cause excessive speed, adrenaline addiction, and a severe case of helmet hair.
Tips for Success in Motorsport
Motorsport is a thrilling and competitive field, and achieving success in this industry requires dedication and strategic planning. Here are some tips that can help you pave your way to success in motorsport:
Acquire a solid foundation of driving skills: To excel in motorsport, it is essential to possess strong driving abilities. This includes not only speed and precision but also excellent decision-making skills on the track. Regular practice, along with professional coaching, can significantly improve your driving technique.
Build a strong physical fitness regimen: Motorsport demands utmost physical fitness due to the intense nature of the sport. Engaging in regular cardiovascular exercises, strength training, and maintaining a balanced diet can enhance your endurance and concentration during races.
Seek sponsorship opportunities: In order to compete at higher levels of motorsport, securing sponsorship becomes crucial. Create an impressive racing portfolio showcasing your achievements and approach potential sponsors who can support your journey financially.
Network within the industry: Establishing connections in the motorsport community is vital for success. Attend racing events, join racing clubs or organizations, and engage with professionals working in various roles within the sport. Networking opens doors to valuable opportunities such as gaining advice from experienced individuals or even receiving offers for new racing ventures.
In addition to these tips, it is important to continually learn and adapt as you progress in your motorsport career. Stay updated with advancements in technology and techniques used in the field by closely following industry publications and attending workshops or seminars.
Remember that success in motorsport requires perseverance, determination, and a passion for the sport. By implementing these strategies, you can increase your chances of making a name for yourself in this exhilarating industry.
Make sure to buckle up and enjoy the ride as you take these top tips for a spin, because in the world of motorsport, there's no such thing as a pit stop for laughter.
Conclusion
Motorsport is a highly competitive and exhilarating field that requires passion, dedication, and skill. By following these top tips, aspiring motorsport enthusiasts can increase their chances of breaking into this thrilling industry.
To begin with, it is essential to gain knowledge and experience in the world of motorsport. This can be achieved by attending races, joining local clubs, and participating in karting events. Building a strong foundation will not only enhance skills but also provide valuable networking opportunities.
Another important aspect is to pursue formal education in motorsport engineering or related fields. Acquiring theoretical knowledge and technical expertise will give an edge in understanding the mechanics behind racing vehicles.
Furthermore, developing physical fitness is crucial for success in motorsport. Endurance training, strength conditioning, and maintaining a healthy lifestyle will greatly improve performance on the track.
Additionally, building a professional image is key to attracting sponsors and teams. Creating a strong online presence through social media platforms and establishing connections within the industry can open doors for future opportunities.
Moreover, gaining practical experience through internships or apprenticeships with established racing teams will provide invaluable insights into the workings of the sport.
Frequently Asked Questions
FAQ: What is the first step to get into Motorsport?
Answer: The first step is to start karting. Karting is the most accessible and affordable way to get into motorsport. It helps develop your driving skills and provides a foundation for higher level racing.
FAQ: Are there any age restrictions to start in Motorsport?
Answer: Different forms of motorsport have different age restrictions. In karting, children as young as 5 can begin. However, for other forms such as Formula 1, drivers usually start in their late teens or early twenties.
FAQ: What are some necessary skills needed to excel in Motorsport?
Answer: Apart from driving skills, physical fitness, mental toughness, and the ability to handle high-pressure situations are crucial in motorsport. Additionally, understanding technical aspects of a race car and having good communication skills are also important.
FAQ: How can I gain more experience in Motorsport?
Answer: Participating in local karting or racing championships is an excellent way to gain experience. Networking with people in the industry, volunteering at racing events, and attending racing schools or driver development programs can also provide valuable exposure.
FAQ: What financial considerations should I keep in mind when getting into Motorsport?
Answer: Motorsport can be expensive, so it's essential to create a realistic budget. Expenses include race entry fees, kart or car maintenance, fuel costs, transportation, and safety equipment. Seeking sponsorship or financial support from sponsors and family can help offset the expenses.
FAQ: How can I progress from karting to higher levels of Motorsport?
Answer: To progress in motorsport, you can move up to higher karting categories or transition to racing cars, such as Formula Ford or Formula 4. Building a strong racing resume, consistently performing well, and attracting sponsors can open doors to climb the motorsport ladder.